Our Services
Picture Perfect Lawn Maintenance LLC provides more than just weekly lawn maintenance. Please consider us when in need of any of the following services.
We serve Chesterfield, VA | Chester, VA | Colonial Heights, VA | Prince George, VA | Hopewell, VA | Fort Lee, VA | Petersburg, VA
Professional Lawn Care
We welcome the opportunity to provide full maintenance service. However, if all you need is a company to mow the yard, we are happy to help.

Standard service includes mowing the entire yard, line trimming around all trees, posts, fencing, etc., edging all sidewalks, patios and driveways with a blade edger and clean up of all clippings. We mulch as it is much better for the lawn.
Fertilization Programs
Our programs keep your property beautiful year round. We will customize the best possible fertilization program for your yard. Before we apply any treatments to your lawn, we will perform a full soil sample to see what the soil really needs. Once we have the results of the soil sample we will tailor your fertilizer program. Six months into our program we will perform a second soil sample which is like our "Report Card" it tells you that we are changing your soil to the optimal levels.
Shrub Pruning
Mowing the yard is only half the challenge. Bushes that are not consistently maintained hurt the appearance of even the best-kept property.
Landscape Design and Installation
Experts say remodeling a master bathroom or kitchen can potentially return big dividends at the time of sell. According to Money Magazine, professional landscaping can return up to 200% of the original investment when you sell your property. Call us to today to enjoy the beauty of a landscaped yard by Picture Perfect Lawn Maintenance LLC. We will design your landscape to your specifications with a computer program for you to approve then we will professionally install it with minimal inconvenience to you.
Mulch Installation
Mulching landscape beds is a great way to add uniformity to your landscape. It can also be one of the most beneficial things you can do for your soil and plants. A layer of mulch can help prevent weeds and help even out the soil temperature and which will help retain the moister level and reduce the need for watering. If you have not considered mulching in the past, you might want to reconsider. Let Picture Perfect Lawn Maintenance LLC help you out.
Core Aeration and Over Seeding
Annual Core Aeration service is vital to maintaining a healthy and vibrant lawn. Core Aerating in the fall allows for greater water retention and air circulation at the root system and helps reduce soil compaction. The result is a thicker, greener and healthier looking lawn. When we overseed we only use a Certified Blend of Tall Type Fescue applied at 5 to 6 pounds per thousand square feet.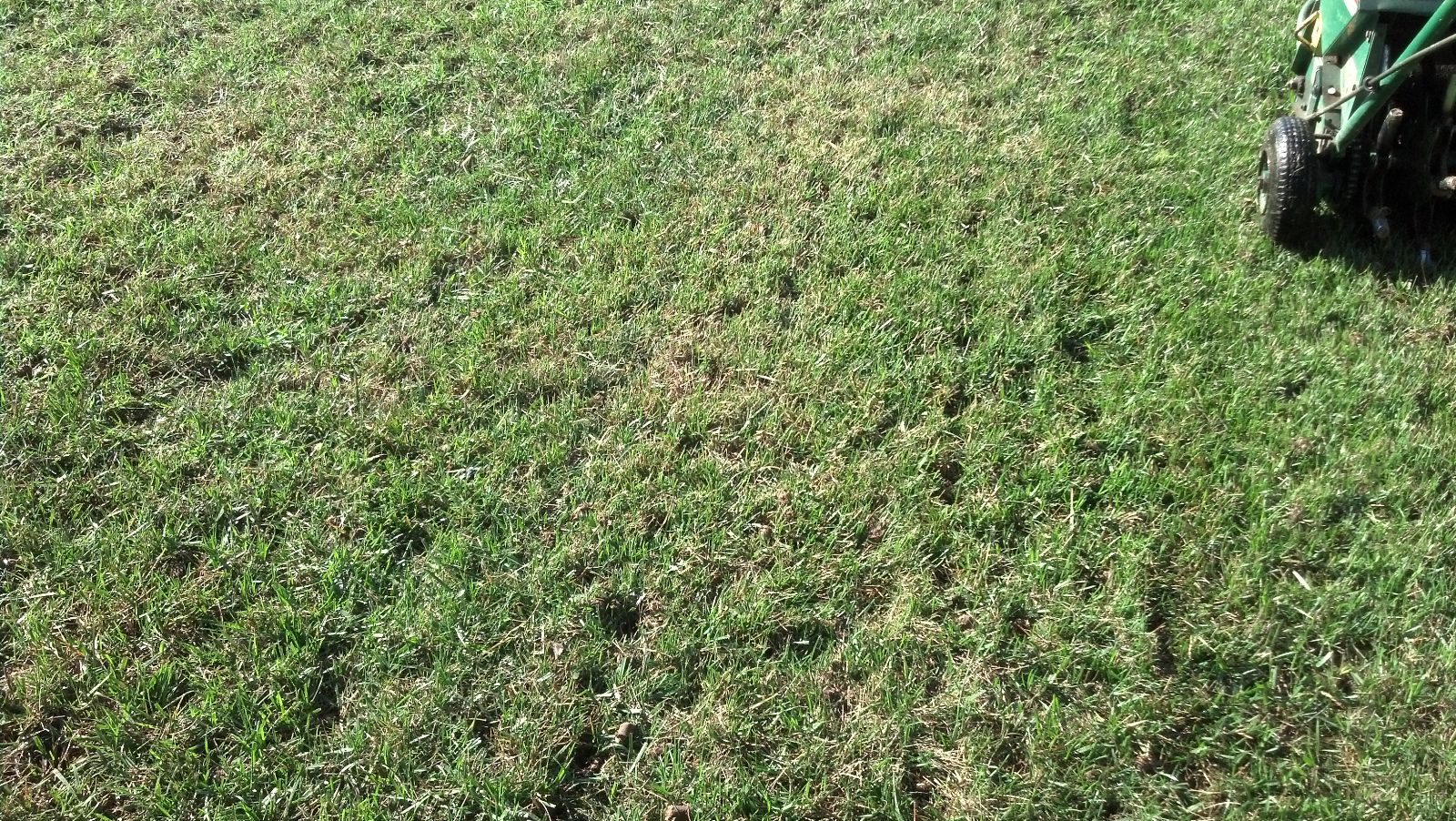 Commercial Snow & Ice Management
You can trust Picture Perfect Lawn Maintenance LLC in the most severe of weather events. Don't risk the safety of your employees, tenants or loved ones with unsafe parking lots and sidewalks. We won't rest until we are 100% certain that all of our properties have been professionally cleared, treated and are safe for passage.
Do you need property maintenance for a commercial property? Picture Perfect Lawn Maintenance LLC can establish a budget and remain within it. All costs are known. There are no hidden or indirect charges. With our safety practices, training procedures and comprehensive insurance, we will nearly eliminate your exposure to liability as a result of careless or abusive use of equipment or chemicals.
Picture Perfect Lawn Maintenance LLC strives to be a one-stop 'Outdoor Service Provider'. If your outdoor services are not currently managed by one service provider, let us show you the return on investment (ROI) earned by switching to Picture Perfect Lawn Maintenance LLC. We solely focus on grounds maintenance so you can focus on your business.
Property managers love us because we make their job easy.
Call today to see if Picture Perfect Lawn Maintenance LLC is the right service provider for you! 804-530-2540